Retail Value:
$237.00
$119.00
$

118.00

(

50

%)
Sold Out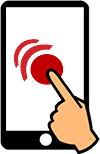 Available for instant redemption on your mobile device.
Note: You will receive 3 certificates with a value of $79.00 each.
---
Description
Float therapy is a completely holistic wellness tool that packs powerful benefits for body, mind, and spirit into a single treatment. But how?
Float tanks contain 10 inches of water heated to skin temperature (about 93.5 degrees) and saturated by over 1,000 pounds of medical grade Epsom Salt - creating a mini, private version of the Dead Sea. You will float completely effortlessly - even if you've never been able to float anywhere else!
While all of our float vessels do offer the customizable options for lights and music so you can choose what's most comfortable for you, float tanks are actually specifically constructed to create a completely sensory neutral environment. Why? When our brains are finally able to escape the constant noise and sensory overload of the modern world, they are free to enter a deep state of rest known as theta which is incredible for deep rest and recovery.
The research for this impactful tool shows strong trends for daily rigors - reducing stress & anxiety, alleviating muscle tension and pain, decreasing blood pressure and heart rate, expediting recovery of injury, improving sleep cycles and quality, and deepening presence of mind and mental clarity - but it's deeper than that. Float has proven over and over again to be astounding for managing chronic conditions like Lyme, fibromyalgia, lupus, and arthritis that modern medicine struggles to find healthy long term solutions, and even clinically severe levels of anxiety, depression, and burnout.
---
How to Use a Digital Certificate
---
Limitations
No cash back. No cash value. No credit given. Customers may buy and use as many as they would like.
Share this Item