Balanced Hands & Bodywork
233 Middle Street, Suite 211
New Bern, NC 28560
https://www.massagebook.com/New_Bern~Massage~BalancedHandsBodyworkLLC
(252) 626-3101

Facebook Page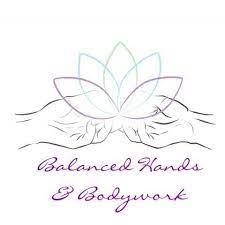 ---
Description
Brush aside any thoughts that massage is only a feel-good way to indulge or pamper yourself. To the contrary, massage can be a powerful tool to help you take charge of your health and well-being, whether you have a specific health condition or are just looking for another stress reliever.
Offering 30, 45, 60, 90 and 120-minute massage sessions, Balanced Hands and Bodywork's Licensed Massage Therapists offer a customized massage session based on your expectations and goals. With appointment availability seven days a week, book your session today.
Once you book your session, you can step through Balanced Hands and Bodywork's doors expecting a personalized massage experience. Massages
combine seven traditional techniques including tapping, kneading, long strokes, and stretching. A full body massage loosens joints, increases circulation, softens connective tissues and relaxes muscles. A Swedish Massage can be deep, moderate or light depending on your needs and preferences.
---
Balanced Hands & Bodywork Items