Junk Trunk
209 E Arlington Blvd
Greenville, NC 27858
http://www.ncjunk.com
(252) 751-1277

Facebook Page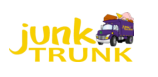 ---
Description
We started Junk Trunk as a passing thought. Really, it's true. Our company owners, a family born and raised in the heart of North Carolina, had this crazy idea.
What if we started a business?
What if that business was built from the ground up?
What if that business had dedicated employees who truly care about people just as much as we do?
What if we took that company and poured as much love, sweat and tears into it as we do our family?
What if we help people get their life in order?
What if we, ok, this is gonna sound nuts, but what if we haul junk?
That's right! We decided to haul junk to help people have a better quality of life and be happier in their own space.
If this sounds crazy, well, it sounded that way to us too. But we ran past that thought and opened Junk Trunk
---
Junk Trunk Items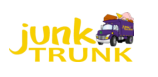 Retail Value: $250.00
Your Price: $125.00
In Stock